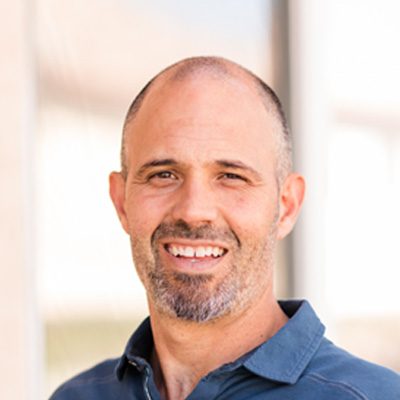 CLINIC DIRECTOR
RICK SWECKER D.C.
Dr. Rick is passionate about changing the world's notion of what healthcare is. "It's not drugs or surgery, it's a natural approach to healing." The Northern Nevada native also educates his patients about topics such as nutrition and stress reduction, and he works to help athletes at every level of training and competition.
Dr. Rick's interest in chiropractic took root in high school. After reading a book about the body's ability to heal itself, he realized it didn't make sense to use drugs that could interfere with that ability.
Dr. Rick considered a career in preventative medicine and one that combined traditional and alternative medicine. Because this type of practice involved using drugs he choose chiropractic and went on to get his Doctor of Chiropractic degree from Life West Chiropractic College. While there, he enjoyed learning about how health is our ability to adapt. Our health care evolves the body's ability to adapt in order to have the highest quality of life. He particularly enjoyed all the classes that dealt with anatomy, physiology and biomechanics.
---
A FAMILY FOCUS
Dr. Rick loves Family First Chiropractic's genuine family-like atmosphere for both the team and the patients. "I've never been at a workplace where everyone loves coming to work every day so much. Every patient sees how happy everybody is when they come here." Dr. Rick and the rest of the team strive to make their patients' days a little better.
---
LIFE OUTSIDE THE OFFICE
Dr. Rick enjoys hiking, golfing, seeking out opportunities to spread kindness in our community and most importantly, spending time with his family. He has a wife and four children. Dr. Rick is also involved with numerous community organizations including The Eddy House, the Nevada World Pack, a local shelter for battered women and more.
CONNECT WITH DR. RICK ON: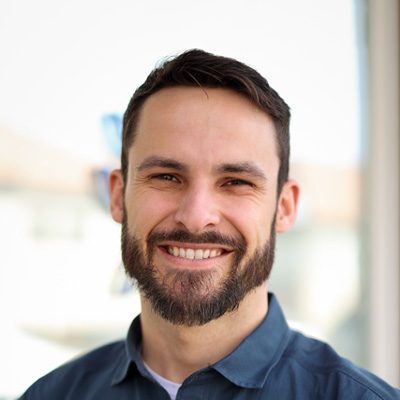 Chiropractor
RAY DANIELS D.C.
Dr. Raymond (Ray) Daniels has always enjoyed learning about the human body and how it functions, partially thanks to his Grandmother who first introduced the idea to him through her daily yoga practice. After playing three years of college baseball, Dr. Ray knew it was time to consider his professional options outside of athletics.
When he considered who in his life seemed most happy and fulfilled in their own career, his long-time chiropractor always came to mind. The rest, as they say, is history.
After learning about the human body's innate ability to heal itself, he fell in love with the practice of chiropractic and is thrilled to be able to help people regain their health while regaining hope in what's possible at Family First Chiropractic.
---
AN EDUCATION IN CHIROPRACTIC
Dr. Ray attended the renowned Life Chiropractic College West in order to be exposed to the greatest diversity of chiropractic approaches while still honoring the philosophical roots of care. Ever since he's enjoyed meeting people where they are on their journey to true health and wellness while helping to craft a plan focused on their own individual needs.
Dr. Ray believes chiropractic is a way to empower and inspire yourself and your family to evolve health and live the greatest life imaginable. Dr. Ray continues to work towards serving a diverse group of people while helping build an inclusive practice that constantly values "Unity with Respect to Diversity"
"My biggest passion of all is to take care of kids of all ages to set them on a different path to live a life free from medications and drugs while living a life full of possibility."

- Dr. Ray
---
OUTSIDE OF THE PRACTICE
When Dr. Ray isn't changing lives in the practice, he enjoys spending time with family and friends, hiking, snowboarding, backpacking, and traveling. Dr. Ray is also passionate about podcasting as another avenue to share the inspiration of health and healing. Listening to podcasts has been one of Dr. Ray's biggest sources of inspiration in his life and he hopes to give back to his community. Please check the Beacon Podcast to get started.

Chiropractor
KAITLYN SHIKADA D.C.
Dr. Kaitlyn values health, connection, and service. She was born and raised on Oʻahu, Hawaiʻi, and strives to bring the Aloha spirit wherever she goes. As a collegiate softball player, her first experience with getting adjusted resulted in improved performance and recovery. The philosophy of chiropractic inspired Dr. Kaitlyn to explore a whole different career path which has been incredibly fulfilling.
CONNECT WITH DR. KAITLYN ON:

Dr. Kaitlyn graduated as Valedictorian with Clinical Honors from Life Chiropractic College West, and during her education also served on multiple chiropractic service trips internationally in Mexico, India, Fiji and Costa Rica.
After graduating, Dr. Kaitlyn practiced at one of the top prenatal and pediatric clinics in San Diego, CA. Although she loves taking care of every person on her table, she is most passionate about caring for infants, and women, especially during the peri-natal period.
Dr. Kaitlyn holds certificates in the Webster Technique from the International Chiropractic Pediatric Association and in Pediatric and Family Chiropractic from Life University Department of Postgraduate Education and The Pediatric Experience. She continues to level up her education to better serve her practice members.
Outside of the office, she finds joy in dancing hula and eating yummy food. She enjoys immersing herself in the Reno commUNITY through volunteer work and supporting local businesses and events.
She hopes that people under her care are empowered to trust the innate intelligence within their bodies and are able to experience all the joy life has to give when they have their full expression of health.
OFFICE HOURS
---
Monday
7:00am - 6:00pm

---
Tuesday
7:00am - 6:00pm
---
Wednesday
7:00am - 9:30am
1:00pm - 6:00pm
---
Thursday
7:00am - 6:00pm
---
Friday
7:00am - 6:00pm
---
Saturday
Closed